The gradual state-by-state fall of cannabis prohibition is proving to be a huge growth driver for the legalized industry.
Nationwide cannabis sales topped $10.4 billion in 2018 and are expected to grow to $16 billion by 2020. States that have legalized cannabis are experiencing robust job creation and large tax revenue windfalls. Moreover, the industry is hyper fragmented and no single operator has a dominant position.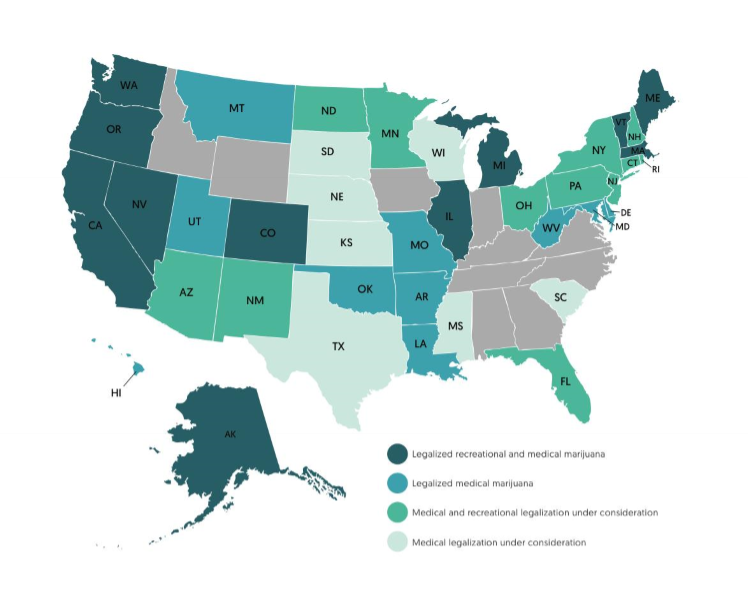 Publicly traded operato
rs are aggressively acquiring new licenses with the hope of gaining scale and positioning themselves to eventually serve a national market.
The confluence of these factors - rapid growth, no dominant players, the prospect of federal legalization - is creating a cannabis feeding frenzy among investors that is giving way to a dangerous degree of irrational exuberance.
There is no ambiguity: Shareholder value is being destroyed.
We analyzed five of the top ten cannabis operators in the US and Canada, based on valuation. We found broad similarities in the largest operators' growth strategies and financial profiles, concluding no clear path to profitability. Based on the analysis, we offer three reasons why smart investors should seek out alternatives to these equity investments in our article "Is Large Cap Cannabis Stock Investing a Bubble That's Ready to Burst?"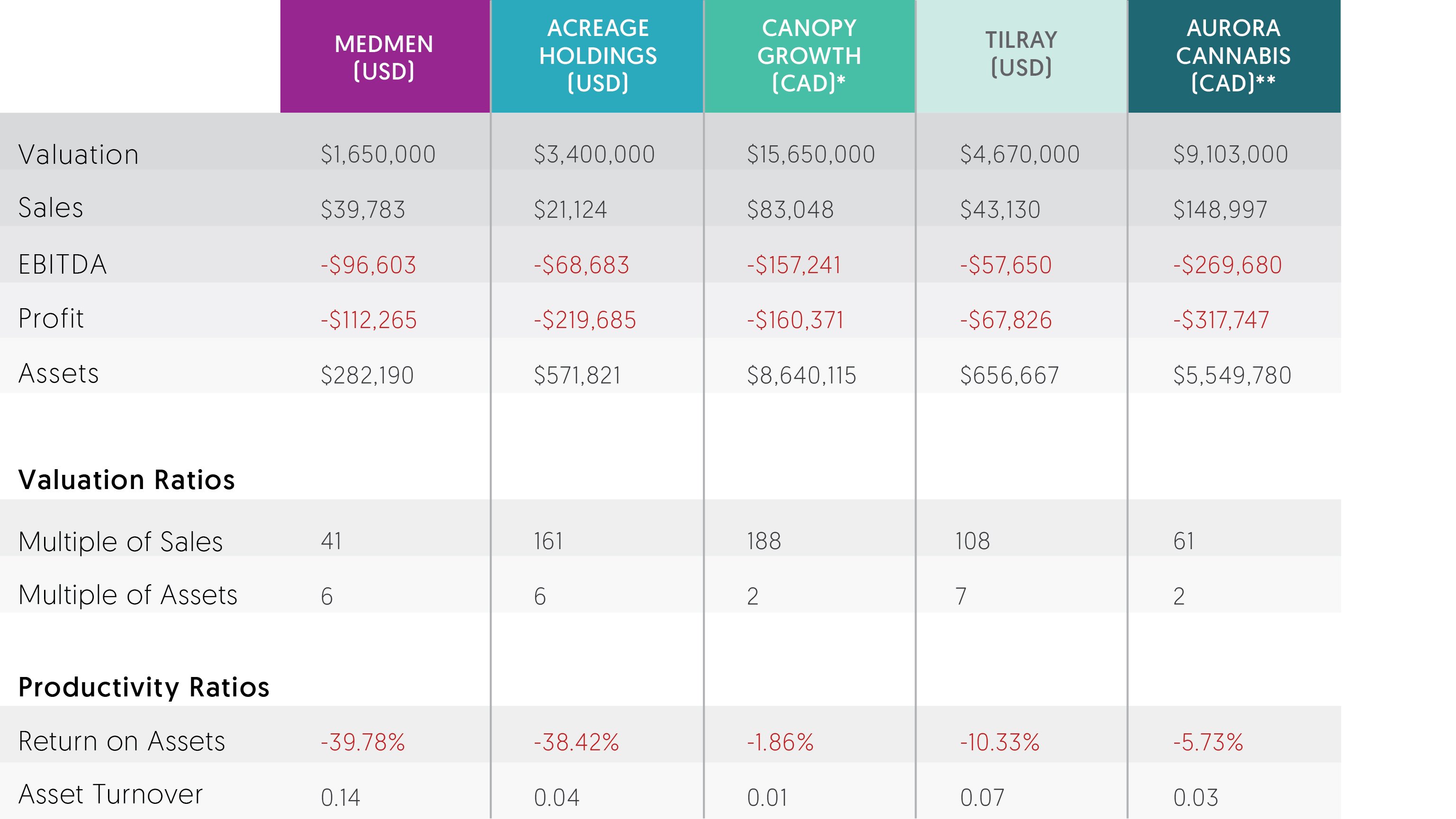 Download the article here